Posted by
admin

| Posted in Welcome | Posted on 07-09-2021
0
Registration is Thursday, September 16: 6:30-8:00 p.m. at South Huron Recreation Centre, in the Lobby.
In order to prepare for registration, please download and complete all of the forms on our REGISTRATION page. Bring the completed forms and cheques (no cash) to registration on September 16.
NO PRE-REGISTRATION ACCEPTED
If you have any questions regarding registration, please reach out to us at exeterskatingclub@gmail.com
COVID safety guidelines will be in place during Registration, so please ensure you wear a mask and follow the procedures which will be clearly marked out that evening for everyone to follow.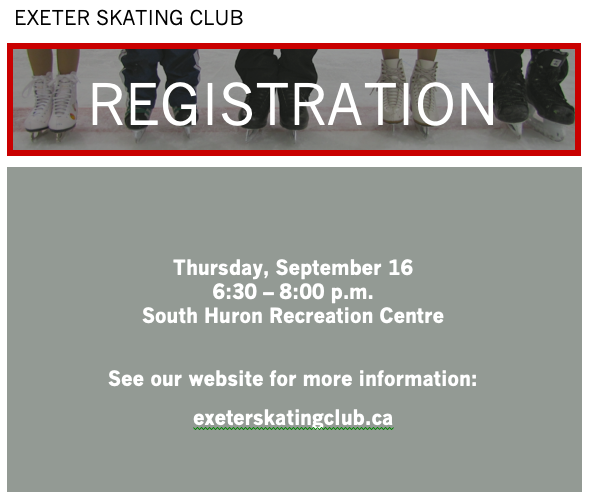 SHARE