About our Club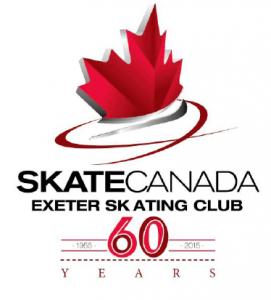 The Exeter Skating Club is a non-profit organization. Our club operates under Skate Ontario. We are a member of Skate Canada and are governed by the rules and regulations set out by the organization. Skate Canada is a national organization with sections in every Canadian province. Skate Canada is dedicated to encouraging skating, both recreational and competitive at all levels, for beginners to the national team. Be sure to check out www.skateontario.org and www.skatecanada.ca for more skating information.
CLUB CODE OF ETHICS
 Our Code of Ethics outlines the commitment tht each party makes to the other; it outlines how we'll act and respond to each other no matter what the circumstances.
 Our Code of Ethics outlines specific conflict resolution strategies. Conflict is a fact of life. Our goal is not to avoid conflict, but to ensure that conflict leads to resolution.
 Our Code of Ethics outlines how the Club is operated. To be part of the Club means that you agree to abide by its ethics.
 Skate Canada's mission is to enable every Canadian to participate in skating throughout their lifetime for fun, fitness and/or achievement. This mission can only be achieved if all participants in a club share a common vision and understanding of their role to create and maintain a positive learning environment. Its our individual actions that ultimately contribute to or detract from a positive skating environment.